Swedish Massage
Swedish Massage is a very relaxing and therapeutic style of bodywork. It combines oils or lotion with an array of strokes such as rolling, kneading, and percussion to help the body improve its circulation. The benefits of this type of bodywork are wide-ranging and include relief from aches and pains, decreased stress levels in the body, enhanced mental clarity, improved appearance, and greater flexibility.
FREE Massage Enhancements ~ Cupping, aromatherapy, hydrating beverage- juice/water.
30 min $40.00 60 min $70.00 90 min $100.00 120 min $140.00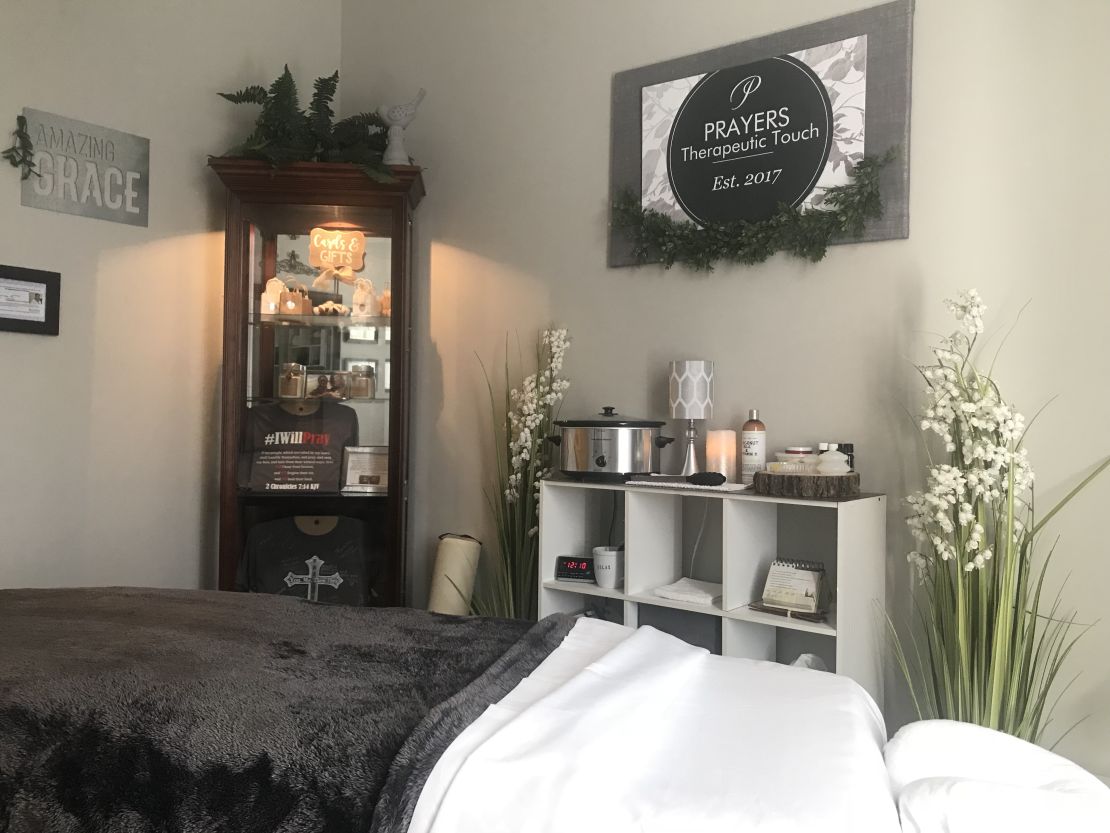 *I'M BOOKED OUT TWO WEEKS IN ADVANCE. PLEASE CALL TO SCHEDULE YOUR APPOINTMENT EARLY.*
Geriatric Massage
Prayers Geriatric massage is a form of massage designed to meet the specific needs of the elderly. It helps to improve blood circulation, relieve pain, and also increase range of motion. If you are elderly, geriatric massage can help you maintain and improve your overall health, as well as regain certain physical functions that have been reduced due to aging. In addition, since the elderly don't typically receive enough physical touch, this massage can also help alleviate symptoms of loneliness or depression.
Medical Massage
30 minutes: Insurance Billing Service
A therapeutic massage prescribed by a physician and performed following the directives of that physician. Medical Massage is also used to provide care for auto accident and workers' compensation clients.
Praying Hearts
30 minutes: Community Outreach
At this critical time in our nation there is an urgency to show our respect for our local law enforcement and first responders. Through this community outreach, it is my intent to show love and support for the courageous men and women serving our communities. Praying Hearts will provide a FREE 30 minute upper-body massage to veterans, law enforcement and first responders. This services is free through donations from clients, family, friends and t-shirt sales. I'm proud to say "You, Me, Them, They, ALL Lives Matter and I WILL PRAY!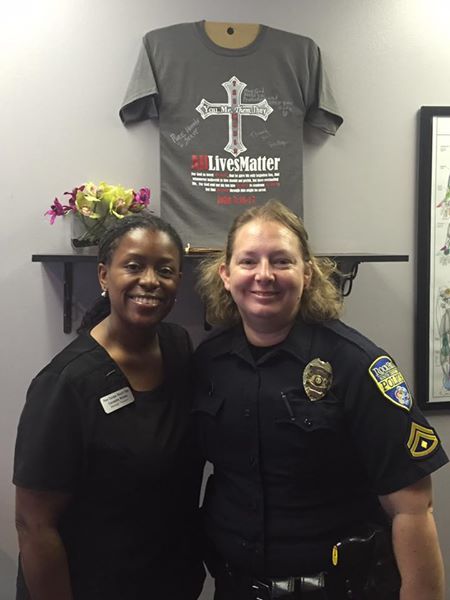 Corporate Chair Massage
10~15 minutes: $10-$15 per employee
Corporate chair massage is a popular way of relieving stress and releasing tension right in your workplace. Many companies have problems finding economical ways to show their employees how much they value them. My chair massages are a guaranteed way to bring a positive atmosphere to your workplace. You receive your massage in a specialized ergonomic chair which I bring to your location. Massage therapy has been shown to help work-related issues such as poor posture, carpal tunnel symptoms and increase low employee moral. Call Prayers Therapeutic Touch today to make corporate chair massage apart of your wellness program, your employees will love you for it.
Oncology Massage ~ "BESS HANDS"
In memory of my grandmother Bessie Mae Hood who died from cancer. She had a kind spirit, gentle touch and sweet comforting voice. Oncology Massage is the modification of massage techniques in order to safely work with effects of cancer and cancer treatment, and includes people in active treatment, those in recovery or survivorship, as well as those at the end of life. Please visit www.s4om.org (Society for Oncology Massage) for more information and to view the list of Preferred Practitioners in your area.
"BESS HANDS"
I rest my hands on your shoulders, close my eyes and whisper to God, please give my client what is needed, we belong to you, it's in my heart.
I open my eyes, stare at my hands and remember the savage cancer that ate my grandmother Bess alive, it's buried, but not that deep, in the archive of my mind.
I remember her last days, bones wrapped in paper thin skin, her daughters, my aunties, caring for her, she's slowly leaving, we all know it, God knows exactly when.
Warmth still lingers in her eyes, but she's tired and weak, the pain engulfs her body, she has no strength to speak.
I remember that her sweet smile, it's my smile, her hands held my daddy, her baby, the Hood family. Her hands, have held my hands and I pray in Jesus name, that God will make my hands, the BESS they can be.